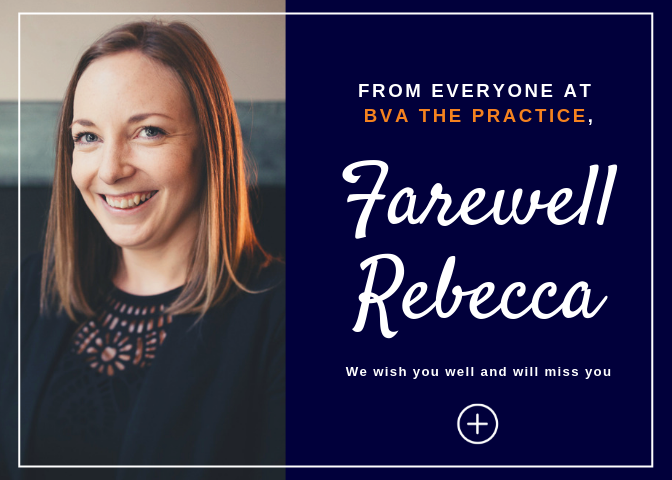 He aha te kai ō te rangatira? He Kōrero, he kōrero, he kōrero.
What is the food of the leader? It is knowledge. It is communication.
At BVA The Practice we strive to be leaders in our field and share our knowledge with the community. Our Crown Prosecution Coordinator, Rebecca Fulton, has been accepted into the New Zealand Police. Ben Vanderkolk, Principal of BVA The Practice, takes the time to thank Rebecca for being a valued member of the team and wishes her well for her future.
Firstly, I would like to highlight the calm efficiency Rebecca brought to her role.  It is a role of many parts and different stakeholders, whose interests Rebecca drew together resolutely.  She earned a respected position with the Court, both the registry and the bench who respected the importance of her work in criminal justice administration at Palmerston North.
She was modest in her achievements which will have a lasting impact on the mode of practice at BVA The Practice.  She determinedly introduced the practice to the Paperlite concept, designed the project and implemented it.
I thank her for responding so well to objectives set for her. These objectives were directly beneficial to the sustainability of BVA The Practice.  In doing so, she looked after and cared for her colleagues, the team and the practice.
We are delighted about her acceptance into the NZ Police.  She has realised an ambition which required hard work and dedication. Rebecca's level of hard work and dedication is something we have all experienced at BVA The Practice. It will be difficult to fill the role quickly.
We wish Rebeca well.