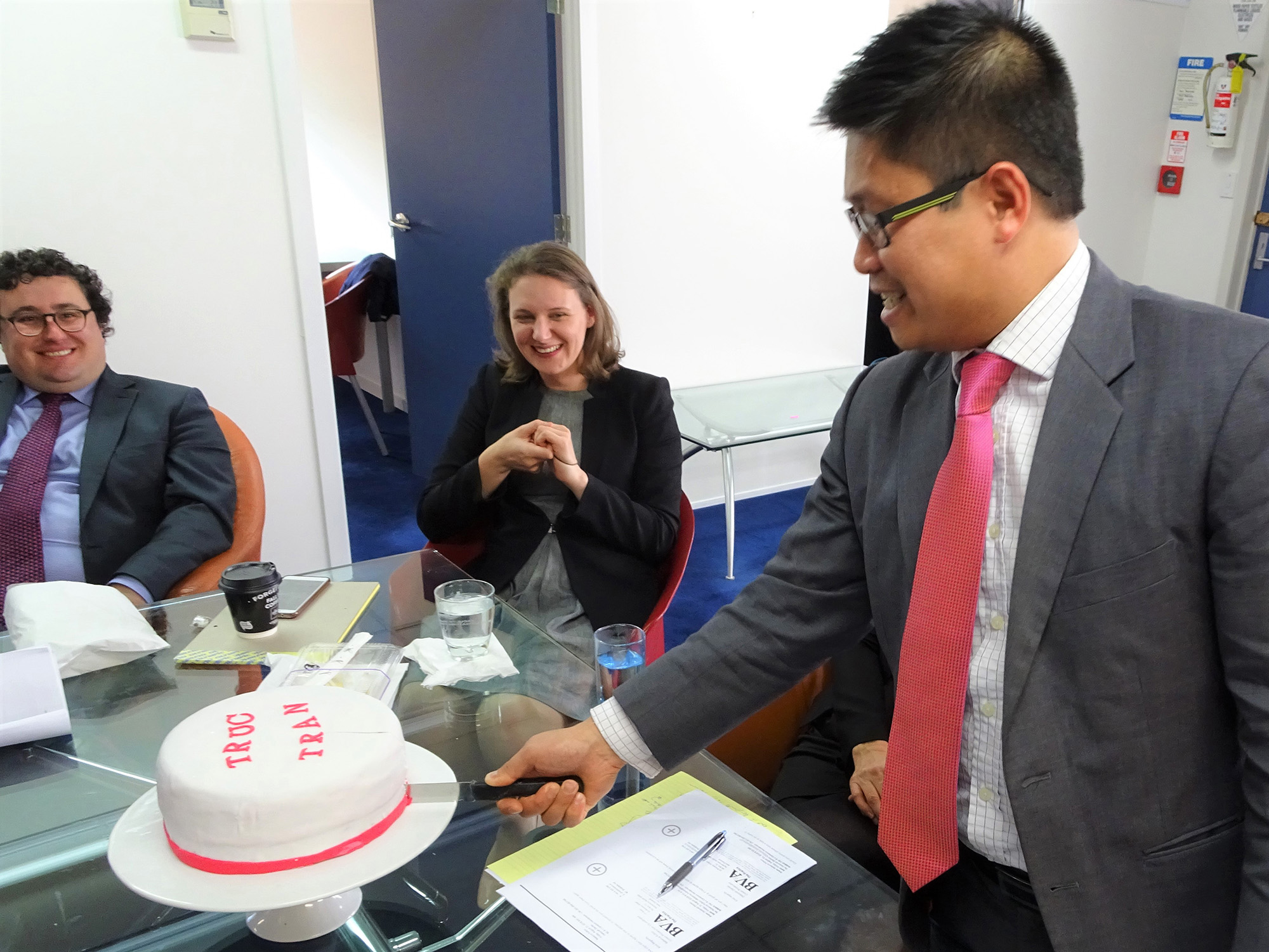 He aha te kai ō te rangatira? He Kōrero, he kōrero, he kōrero.
What is the food of the leader? It is knowledge. It is communication.
Truc Tran, our talented Crown Prosecutor, is moving back to Hamilton to be close to his family and starting as a sole barrister. We conducted an interview with Truc to ask him about his time at BVA The Practice and being a Crown Prosecutor.
What have you enjoyed about being a Crown Prosecutor?
I enjoy the work. The quality of the work here is second to none. I have certainly felt that while I have been here I have been challenged and have thrived. I especially enjoyed prosecuting a serious High Court jury trial this year.
I love doing jury trials, I love doing back to back trials, I love the adrenaline rush. I also enjoyed dealing with victims of crimes and seeing the positive changes they went through after they have given evidence or after they go through the whole process.
Did you have any memorable trials or cases?
There were some novel cases this year which were really interesting. I had some cases which involved defending autonomism and parasomnia.
So, where are you going? What are you planning to do?
I am going back to Hamilton to be close to my family. Hamilton is where I'm from. I will be working as a sole barrister and I'm also setting up a few chambers with some other barristers in March next year. I will be specialising in criminal defence work, regulatory prosecution, and civil litigation.
Given the excellent experience I gained here when I applied for my legal aid approval, I could easily support my application. The Ministry of Justice has approved me for all levels of legal aid. As soon as I start in Hamilton I will be able to act for people using legal aid with serious cases which have the potential for life sentences.
I don't think I would have attained that level of approval without the experience I gained by working at BVA The Practice. Coming to the Manawatu has helped me to develop my career.
Do you have any advice for people wanting to be a Crown Prosecutor?
Go to the regions and particularly go to BVA The Practice! I see the juniors do far more quality work here than anywhere else. So, if they want to be able to get into court, do jury trials and be in court every day, then this is the best place for them. You are only going to learn by doing. We have a very supportive environment here.
Any final comments?
The big motivator to move is my family, I would like to have stayed longer however I am confident the young lawyers in this firm will step up. I think the firm is in a really good position. I would say that if anyone is thinking about coming to BVA The Practice, I would highly recommend it.