Raising the bar – ambitious new lawyer arrives in Palmerston North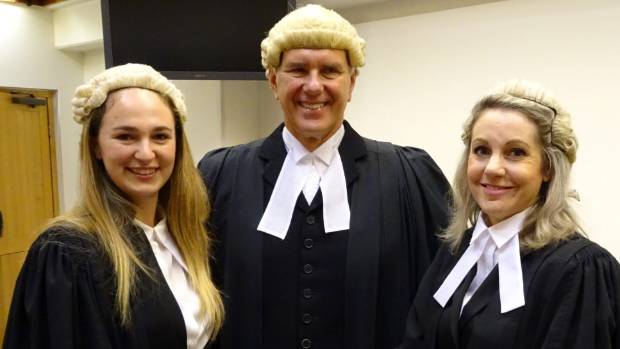 A young and ambitious new lawyer from a tiny Tararua town has taken another step closer to her dream of becoming a judge.
Sian Poulton was admitted to the bar by Justice Denis Clifford in the High Court at Palmerston this month.
It's the launch of her career and a homecoming of sorts, for BVA The Practice's newest prosecutor.
Poulton, 24, left Kumeroa, east of Woodville, to study at Auckland University and her parents were thrilled her first job landed her just over the hills.
Poulton said she was excited about making her first court appearance as a lawyer on Tuesday.
"I'm definitely nervous [to be speaking in court], but it's been a long time coming and it's cool to finally be in this position."
She didn't think the pre-case jitters would ever go away. A much more experienced colleague confessed they still got them every time and has shared a few tips on how to work through it, she said.
Poulton hoped to climb the prosecutor ranks and ultimately become a district court judge.
But, she wanted to leave room to manouevre in her career plan, because you never know what opportunities may come up, she said.
After all, she hadn't actually planned on becoming a lawyer when she headed to Auckland.
"I went to university with the intention of studying psychology. But I took a couple of law papers, as electives in first year, and ended up really enjoying it."
And Poulton discovered a passion for criminal law as she worked part-time at chambers of defence barristers during her studies, which led to her taking a job with BVA The Practice in Palmerston North after graduation.
"It's all about dealing with real people, with real problems, and helping them in their time of need."
Poulton said she's always been drawn to the more people-orientated jobs. It's why she initially wanted to go into psychology.
And why she'd completed a stint as an intern at human rights law firm in Cape Town, South Africa, working on cases such as forced housing evictions to refugee issues.
Stuff.co.nz / Manawatu Standard article by Paul Mitchell. View the original article 'HERE'