Karl van der Plas: Why is it so difficult to sentence animal welfare offending?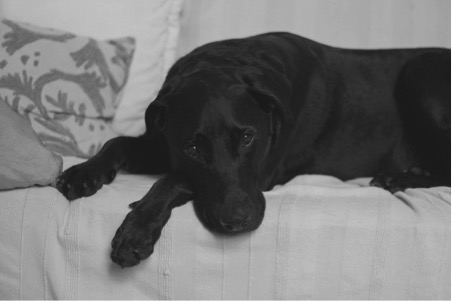 He aha te kai ō te rangatira? He Kōrero, he kōrero, he kōrero.
What is the food of the leader? It is knowledge. It is communication.
At BVA The Practice we strive to be leaders in our field and share our knowledge with the community. In this article, animal welfare lawyer and advocate, Karl van der Plas explains the current animal welfare sentencing process and discusses the potential issues.
When an act of violence or neglect is committed against an animal, we want to see the offender receive a punishment that is appropriate for the crime. For this to occur, the court must have a process for sentencing which does not give blanket sentences but rather considers all relevant information and ascertains the appropriate sentence for the offending. Each case should also be consistent with comparable cases, ensuring consistency and fairness.
Tariff cases offer necessary guidance within our sentencing process. Tariff cases, put simply, are guideline judgements from higher courts that determine the factors that need to be considered when sentencing certain types of offending. In some cases, tariffs also set sentencing bands, which indicate the length and type of sentences for offending with certain factors. This helps ensure consistency.
Until recently, the Animal Welfare Act 1999 did not have any tariff decisions for any of the offences under the Act. Without tariff cases it is difficult for courts to know the best way to approach sentencing, beyond the regular sentencing factors considered. A helpful way to understand the relevance of tariff cases is to think of them like a pocket. Within each tariff case pocket lies all the relevant factors, with specific guidance on how to apply those factors to the case. The Judge has much better guidance of the factors affecting an offender's culpability and can essentially jump straight to the specifics of the case. It is common for judges to rarely come across animal welfare offences, or the Animal Welfare Act 1999, and may not necessarily have a detailed knowledge of the legislative scheme. Tariff cases are therefore even more crucial in cases of animal welfare offending.
In 2015, animal welfare advocacy group Farm Watch placed hidden cameras on a Waikato farm and filmed a slaughterman ill-treating bobby calves. The slaughterman's offending ranged from not dispatching the calves in the appropriate manner, causing them to suffer unreasonable pain and distress, to recklessly handling the animals causing many to suffer injuries and die. He pleaded guilty to 10 charges of ill-treating 115 calves and was sentenced to 10 months' home detention which was later appealed by the Ministry for Primary Industries, which saw his sentence changed to two years imprisonment. The slaughterman then appealed his sentence to the Court of Appeal, who took the opportunity to provide tariff guidance on ill-treatment offences.
The Court of Appeal's decision provided much needed guidance to the lower Courts. However, it could be said that this assistance is somewhat limited and the Court did not go as far as it could have.