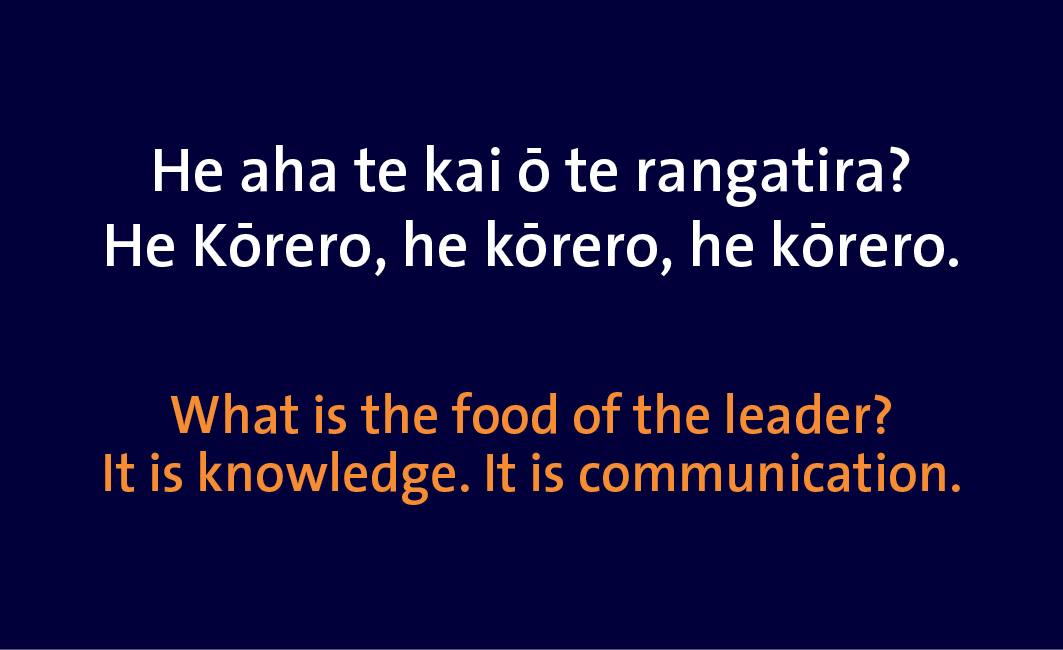 We are leaders. We gain knowledge. We communicate knowledge.
At BVA The Practice we know that for a team to be cohesive, it is important that the people have a common belief. Something that ties us together. Something which provides a strong foundation for our people to stand upon. After long consideration and consultation, we found a whakataukī which encapsulated what we stood for as a practice and also as people.
The Maori Language Commission Te Taura Whiri i te Reo Maori defines a whakataukī as "sayings that reflect the thoughts, values and advice of past generations". A whakataukī should be a stand-alone statement that accurately encapsulates a moment or thought.
Our whakataukī at BVA The Practice is
He aha te kai ō te rangatira? He Kōrero, he kōrero, he kōrero.
What is the food of the leader? It is knowledge. It is communication.
This whakataukī is multifaceted and perfectly describes what is important to all of the team at BVA The Practice. This expression shows our desire to be leaders whilst also highlighting that we are leaders. With aspirations to improve through gathering knowledge and expertise, we also use and share the knowledge we have. We have proven our leadership through pursuing niche criminal markets and leading the way in our work alongside the NZSPCA.
BVA The Practice is not just a law firm that operates in the Manawatu, we are of the Manawatu. We are extremely proud of our region and are dedicated to serving the people within our community. We also appreciate the value of kaitiakitanga. This means that we have a duty to care and protect our environment.
Our whakataukī emphasises the significance of leaders not only acquiring knowledge but communicating this knowledge with the people. As lawyers, we know that communication is about listening. It is about building relationships. Which is why we listen to the local Maori, the Crown, and our clients to better understand what we can do whilst always acknowledging what has been done in the past.