BVA, the SPCA and Animal Welfare prosecution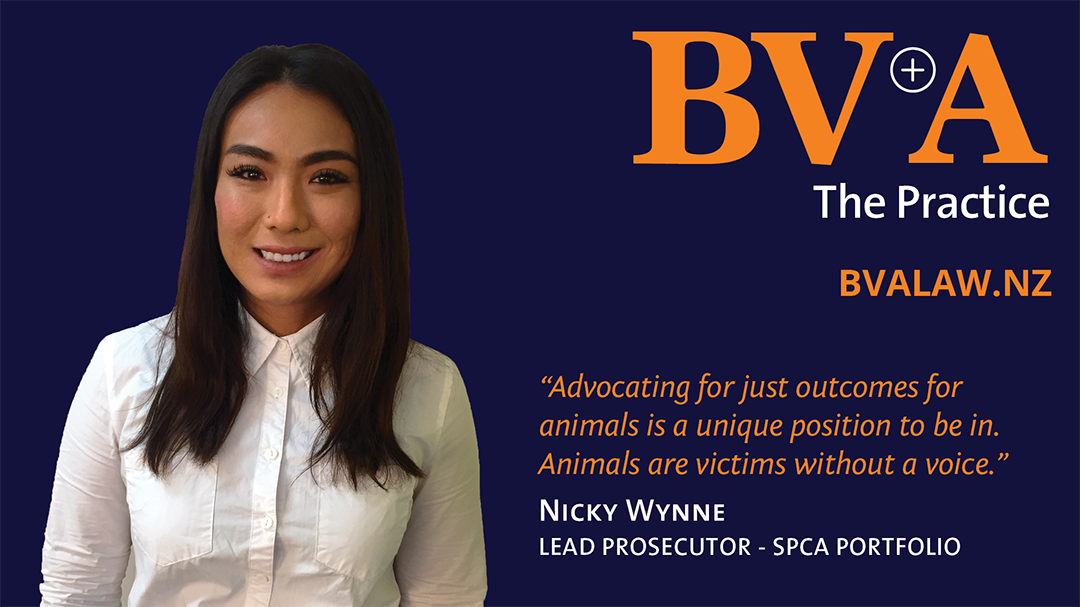 BVA is privileged to be the national prosecutors for the SPCA.
Lead by Nicky Wynne, Lead Prosecutor – SPCA Portfolio, we bring independent expertise to animal welfare law, providing prosecution consistency; it includes shaping and influencing policy in animal welfare. We work hard to educate the public on humane and acceptable practices and treatment of animals.
"Advocating for just outcomes for animals is a unique position to be in. Animals are victims without a voice," says Wynne.
Over the past couple of weeks Nicky, along with BVA's Karl van der Plas and Ben Vanderkolk, have presented at two major animal welfare conferences: SPCA Auckland and New Zealand Animal Law Association (NZALA).
At the conferences, Nicky spoke about significant changes to the law that make for more effective prosecution in cases of cruelty to animals, and highlighted recent BVA prosecutions as case studies.
"Historically, there's always been this perception that animals aren't able to experience things as human beings can. We all have instincts about animals, so we all as lay people can look at a dog and tell whether it's scared or feeling or frustrated. But it's very hard to put that into a submission to a court and bring a prosecution on that basis." explains Wynne.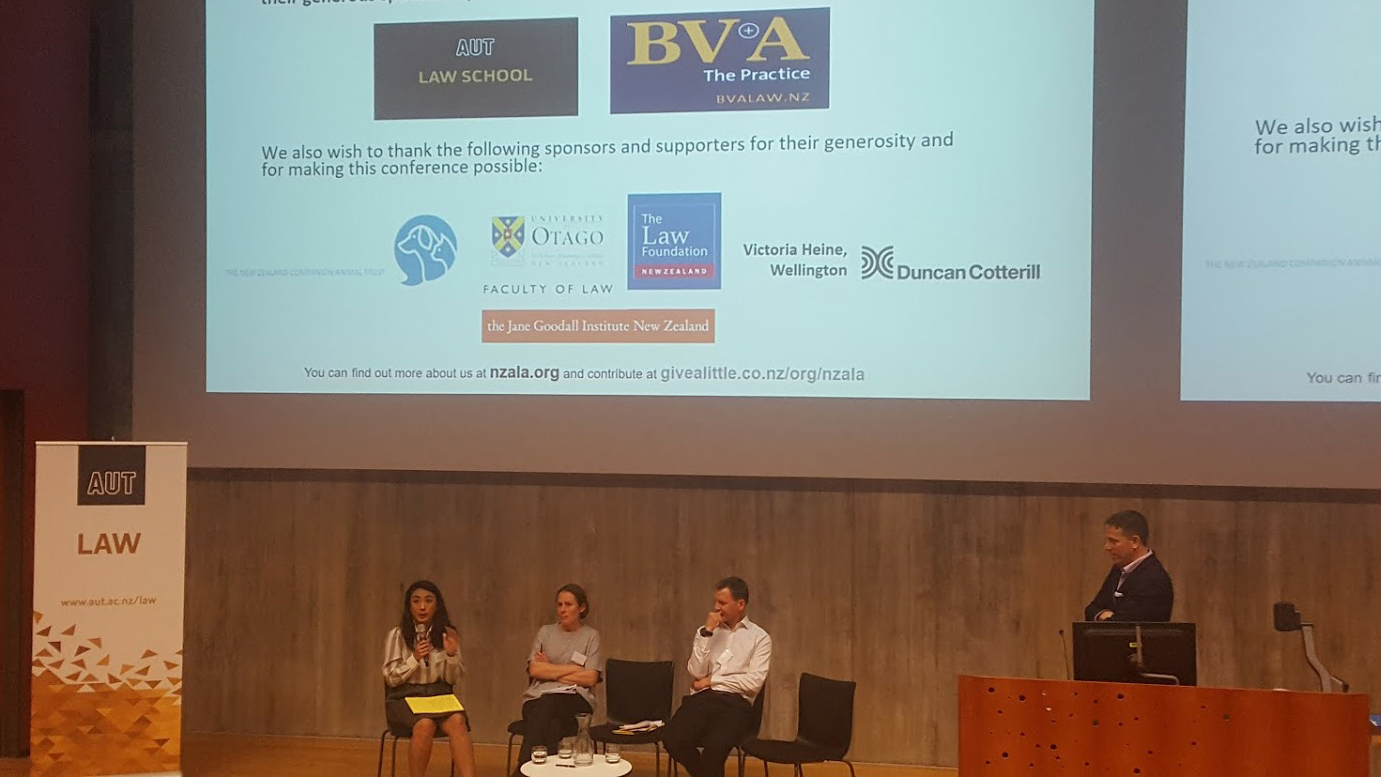 Nicky was a guest presenter at this year's NZALA conference, alongside world-renowned primatologist, ethologist and anthropologist Dr. Jane Goodall
In 2015, an amendment to New Zealand's Animal Welfare Act recognised animals (non-human animals, excluding insects, to be precise) as sentient – meaning they able to perceive or feel things. New Zealand is the first country under the English legal system to do so.
BVA is grateful for the work the SPCA does within our community and whole-heatedly supports the SPCA in their endeavours to advance animal welfare.
Watch highlights from Nicky Wynne's SPCA Auckland Conference presentation: